Welcome to "WWW.NOPPAMASINCENSE.COM" - We are the leading Manufacturer and Exporter of fresh hand-dipped Incense Sticks, Joss Sticks and Incense in various shapes based in Bangkok, Thailand.
INCENSE STICKS & HOLDER
Incense Gift Set
INCENSE AND HOLDER
Incense Gift Box
INCENSE STICKS
Incense in Envelope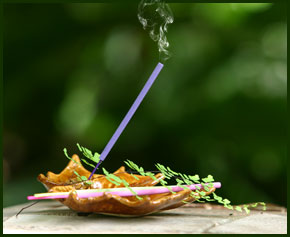 Welcome to Noppamas Incense
Our philosophy aims to serve companies, wholesalers and multiple retailers who required regular on-time delivery of superior quality incense products. We ensure the best formulation, best quality and finest ingredients to uphold the reputation of the company.
Apart from quality and consistency, we have committed ourselves to stable service and pricing at the reasonable price possible.
Noppamas Incense's products have been checked and made to go through the rigorous process of in-house quality control. All defects are eliminated from the final product.

We ensure that all Noppamas Incense products arrive in prime condition, precisely when and where it is required.
NOPPAMAS INCENSE STICK FACTORY
The leading Manufacturer and Exporter of Incense Sticks and Joss Sticks in Bangkok, Thailand.